Events Description
Based in Edmonton, AB, Afro Dance with Ivan are open level Afro Fusion dance sessions bringing you the hottest Afro dance moves and styles
LET'S ENJOY THE OUTDOORS – RESPONSIBLY 🙂 (Max of 100 people. First come first serve)!
The last session in the park was officially the end of our "summer sessions"! We had so much fun and Cherelle and I decided to do it again. Tickets will be $10 until Monday, September, September 14th. For those that can't afford the $10, our donation ticket option will be open and you are free to donate whatever amount you can afford 🙂
We are so excited to do another round of this EPIC collaboration before we can no longer enjoy these summer vibes. Catch us in at the legislature grounds for an open-level dance session fusing Afro & Soca dance moves and styles on Sunday, September 20th. SEE YOU THERE!!!
*Covid-19 safety guidelines in effect*
https://www.alberta.ca/restrictions-on-gatherings.aspx
What to have with you (if you want/can): Lots of water, sunscreen, comfortable shoes, athletic or comfortable active wear and a towel.
We welcome everyone from all walks of life, including all levels from beginners to experienced dancers. This workshop in the park will break down and allow you to practice some of the most basics yet challenging moves that form the vocabulary of many popular African & Caribbean dance styles.
**If the fees for this event are a barrier to your participation, please contact touko@ualberta as soon as possible and we will make it work. Accessibility is at the core of our sessions and we want these wellness sessions to be as accessible as possible to EVERYONE ♥**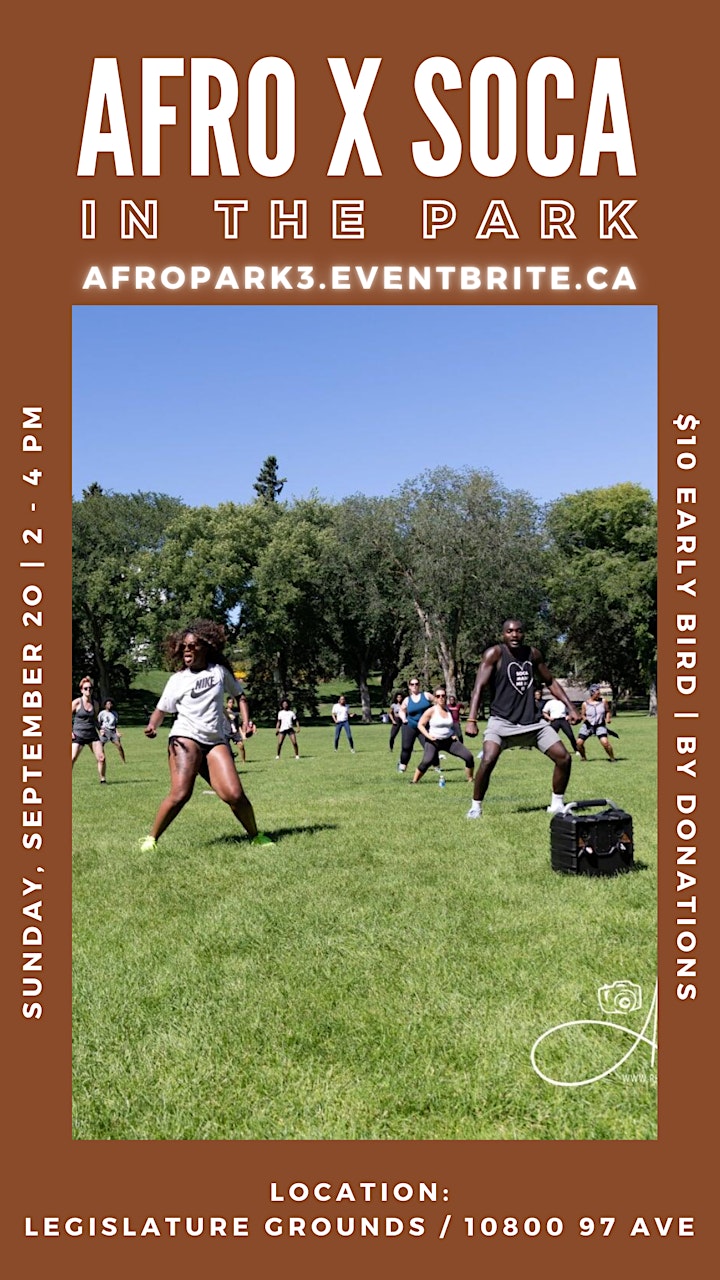 Tickets :$11.62 +charges
How to get tickets?
Eventbrite
Date & Time:
Sunday, September 20, 2020, 2:00 PM to 4:00 PM
Venue:
Legislature Grounds, Legislature Building Road Northwest, Edmonton, AB T5K 2C1